Perth July 2018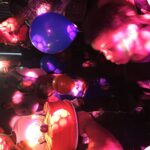 I feel like the luckiest girl in the world (Jelly Kelly is only 9, still very much a girl). I do not suffer from Monday blues or Wednesday boredom and i never think thank folk its Friday! I get to spend my days celebrating, having fun and partying. At Perth Party Time we do our utmost to bespoke and tailor all our events. The pleasure we create when we give you your dream celebration package is second to none and that's why when a gorgeous yummy mummy named Adie called me up and expressed how she could not choose between The Jelly Kelly and the Muffins Show and DJ Jell's Fluro Disco we came up with the ultimate Birthday Party solution.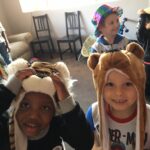 What an event this was, they had it all. With all the raving 5 star reviews on social media and word of mouth The Jelly Kelly Show has been receiving throughout the Perth community, Adie did not want her sweet boy Nathaniel to miss out on such a unique event and so we brought with us all our love, laughter and praise and together the Muffins (birthday party children) Jelly Kelly and Mr Glenny Bean preformed the birthday show.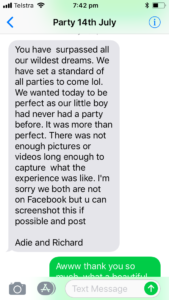 Then with a short interlude, we set up our Disco party equipment and 3 Party stations. This was a quick and speedy turn over as we had partially set up at the very start of the birthday party and before we new it we not only had love and laughter but now we had had love, laughter and lights too, Disco lights! And so it was, an incredible birthday party for an incredible family. If you are not sure of which event to go for or you WANT IT ALL! please call, we are experts in fun.
We love intimate parties, colossal events and spoiling you rotten.