EVERYONE loves to party! This is the real deal a proper all inclusive banging spectacular Disco.We offer a variety of kids, teen and adult Disco Party Entertainment. plus if you have a request please ask and we will try to bespoke a package just for you. We understand that everyone has their own unique personality and while some kids are sporty and competitive others are more Hollywood, glitz and glamour, then again, some just want it all. Our entertainers are high energy and professional. The games are fast, fun and competitive you will play in small teams or as an individual, you will need to think fast whilst laughing hard. 
WE ARE FRIENDLY, KIND AND ALWAYS HAPPY TO HELP BESPOKE YOUR EVENT!
Keep scrolling to find our amazing disco packages:
Wow. I can't tell you how thrilled we were with Kelly and her team - they helped make my daughter's 13th birthday party so much fun and a night to remember. I stumbled across Perth Party Time while doing a search for disco parties in Perth. Initially I was worried it would all be too "young" but Kelly has her finger on the pulse: she read the crowd beautifully and played the perfect set of tunes. Everyone danced and had a ball. Often it is hard to take photos and recordings of your own party events but I need not have worried as Kelly had a photographer take care of everything. It's those little touches which make all the difference and we have a great set of photos by which to remember a fantastic night. We can't recommend Kelly and Perth Party Time highly enough.
We held a Zombie themed disco party for my sons 7th Birthday. During previous years we have had several different entertainers on our parties, but KellyJoy is definitely by far the BEST kids party entertainer in Perth. She captured 30 kids with her spark and energy instantly. Super fun games, bubbles, face painting, costumes etc. Disco itself was superb - lights, bubbles, smoke machine, awesome music and more games during dancing - EVERYBODY had so much. Kids were still talking about the games and fun on the following week in school. Everybody said that this has been the best party they ever have been and I totally agree. Thank you Perth Party Time, you truly turned our sons birthday party into "the most awesome event of the year" !
AMAZING!!!! Lost for words! You guys had your work cut out for you with 26 high energy kids and they had the time of their lives! Our disco party was everything and more Thank you thank you thank you!!!.........................................................Jelly Kelly Thank you so much for the star review We had a wonderful evening and your all incredible
Thank you so much for being the entertainment for my daughters 10th birthday party on saturday. Your energy and variety of activities is amazing. My daughter and her friends had a blast and I even had messages the next day from the other parents saying that their kids were still talking about it. Thank you again, I will defiantly recommend to all my friends and use you again if the disco theme is repeated.
We have over 375 FIVE Star reviews
Ultimate Fluro Deluxe Disco Party- Perths most popular Disco
Our Amazing $40K Disco setup takes 2 people, at least 45 mins to setup and is the envy of every Entertainment business in Perth.
It Includes:
DJ Booth, Light Truss, Events stands x6, High Quality sound system,PA and Microphones, High tech laser lights, commercial bubble machines x 2 and smoke machines and UV light Banks. Plus huge array of LED lighting and amazing Disco Light show.Blacklight Darkroom.
DJ and Entertainer
High Energy Games
Fashion Show and Photo Booth
Bluetooth your music or listen to one of our up to date playlists.
We also setup three party Stations:
Glitter Bling Boutique
We use only the best Florescent face and body paint, plus hair, face and body Glitter ask about our fluorescent nail polishes.
Selfie Station Photo Booth
Shimmer Backdrop with over 300 accessories props. Get dressed up and go selfie crazy.
Backlight Fluro Darkroom
See the magic happen as the high fashion face paints and glitters glow in all their glory. We recommend wearing white or bright colors, its an awesome sight! 
This incredible package is perfect for kids 8-12
Sweet Teen Deluxe Dance Party- most popular
This is 100% a teenager dream birthday party. Longer in duration and BIGGER in size this event has been extended. THIS IS A 3 HOUR EVENT WITH 1.5 HOURS OF SET UP TIME. Its pure bliss for any teen and there friendship group.
Includes everything as listed in the above Ultimate Fluro Disco Party and MORE
Maximum sounds, ultimate disco.  This is a WOW EVENT and you will not be disappointed, be prepared to be blown away. . 
Suitable for teens 12 – 16
Call Kellyjoy to check availability 
FYI : We provide a highly desirable service which means we often get booked up fast. Friday and Saturday evenings are sort after. Waste no time and don't miss out!
We also specialize in boys Disco's
Do you have a large group of energitic boys coming to the party. Well it can be a challenge sure boys can be funny creatures. We are parents and can happily say WE KNOW BOYS. And it's why we have an array of BIG energy Games and entertainment.  We can ensure there will be enough fun to wear them out, for us it's NOT A PROBLEM.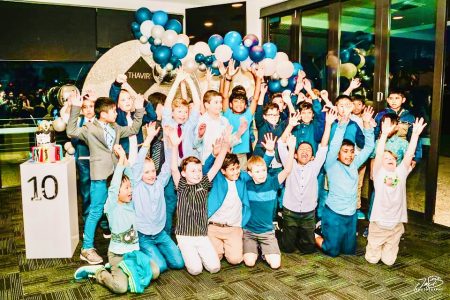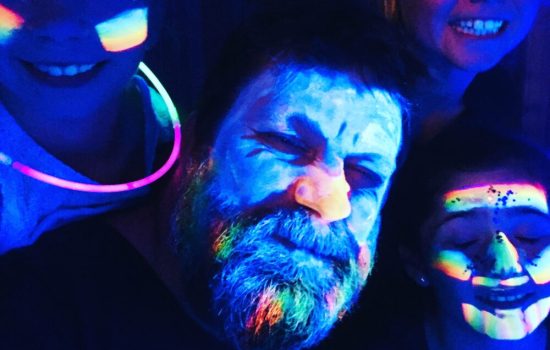 Set up time of approximately  uptown 90 minutes  (which is usually done prior to guests arriving.)
The Ultimate Fluro Disco is 90 Minutes production and  The Sweet Teen Deluxe packages  or Adult events of 3 hours or more.
We bring over $40K worth of equipment to your party and it is why we are Perth's Best Entertainers.
Professional DJ and MC Kellyjoy  complete with headset Microphones
Spectacular Commercial Disco Lighting system with Lasers and smoke machine.
Music to suit age group (option to choose your own playlist with our Bluetooth facility and state of the art audio system
2 x Commercial Bubble Machines
UV Face and Body painting and large banks of UV lights
Photo Booth with hundreds of accessories and costumes
All props for Games
Enough fun, games and laughter to exhaust even the most active of Teenagers
We can tailor an event to suit your specific needs
We require a small non refundable deposit with a booking to secure your date and time 
Travel of up to 30 mins (there is a small fee for extra distance)
Working with Children Certificate
See

FAQ

COST: Ultimate Fluro Disco-  $700
COST : Sweet Teen Deluxe Disco 3 hours $1200