Perth DJ Entertainment for Corporate, Wedding & all Adult Events
Adult MC and DJ Services offered through our sister business "Perth DJ Entertainment".
Perth Party Time have got the monopoly on kids entertainment and events but our fabulous sister company Perth DJ Entertainment is where its at for all things Adult and corporate. If you are planning your Wedding, Engagement party, Gender reveal party or any adult/family or Corporate celebration then we urge you to head over to Perth DJ Entertainment where you will find out more about our flamboyant sister company and her fabulous entertainment packages. We love our corporate clients and are always excited to have new companies, corporate entities and other organisations come on board the Perth DJ Entertainment train.  One party with us and there is no turning back, we are the most fun, high quality 5 star entertainment service in Perth, and Perth DJ Entertainment offer an equally exquisite service.


Our main Entertainment features suitable for Adult and Corporate Events and Functions are:
Classic Disco DJ & MC, Plus our unique wedding packages

Glitter Bling Boutique & Photo Booth

Childrens entertainers & Roving Acts  

Corporate Events Hosts & crowd pleasing fun & entertainment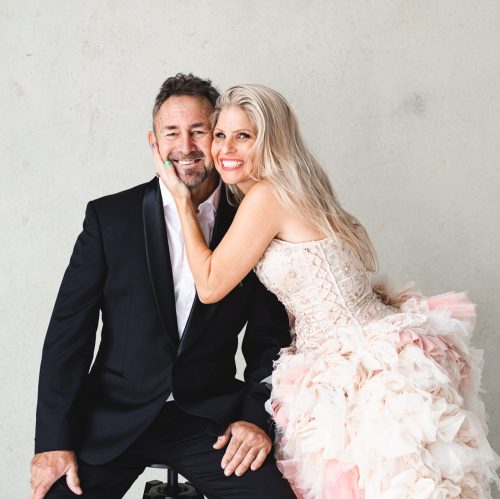 Blown away by the absolute magic, joy and positivity that this team showers on children's events. To say that they went above and beyond to support our event is an understatement. Couldn't be more impressed ⭐️⭐️⭐️⭐️⭐️

Shannon Palmer
Perth Party Time are the BEST GENUINE kids entertainment I have ever seen. After seeing their show at a friends party I thought forget the grubby play center this is what a kids party should be. Jelly Kelly and her partner set the vibe as soon as they arrive, seeing both my kids absorbed by her non stop energy, making them laugh constantly and including the adults really makes you stop and realize how lovely it is to be in a child's magical world for a moment and how their birthday isn't about the cake or the theme its just about letting them have FUN! I don't want to be a rambling review their is so much more I can say, but one thing I will say these guys aren't just entertainment they are a gift to them on their special day!
Kellyjoy and her team are providing the best Party Event Entertainment in Perth! I hired them to do Awards Event for Participants Children and Adults and it was the best decision! The best present for my patrons and their kids and it was an unforgettable party for the families and friends. Really recommended!!! 💜

Fraiza Wallace
Kelly and Glenn i honestly cant thank you both enough, such a great job.You guys where incredible and handled everything so professionally. You did what you said you were going to do and brought the fun. The night and you guys exceeded my expectations and i am truly grateful. Ben Pophams welcome home party that had close to 400 people and with guests that included The Lord Mayor Basil, Telethon, Fatcat, and Channel , Paralympians and Politicians went off without a hitch! and wouldnt of been so successful without you both. YOU GUYS ARE AMAZING!!!!!! Highly REcommend
Classic Disco and Photo Booth
Includes:
Crowd pleasing warm up entertainment and ice breakers
High Tech Sound and Disco Lighting systems. DJ Booth, PA system and Microphones.
Photo Booth Backdrop with over 300 props and accessories plus photographer and HD images.
Glitter Bling Boutique
Entertainment: We pride ourselves on working to a standard of excellence and providing a unique a high quality service, which makes us stand out from the crowd.
Here at Perth Party Time we thrive on giving you an event or occasion with your desired choice of music from rock and roll, funk and soul, R&B and reggae to the latest pop and chart hits plus classic groves from the decades. As hosts of your event we want everyone to have a great time and with our High Tech sound and Light show your event will have that classic buzzing high energy atmosphere that everyone craves when its time to party.
Fancy dress Photo Booth
This is our unique take on the classic photo booth and it's the perfect place for grown ups to let their hair down and have some serious fun with so much more than the usual paper moustache  Your guests can give up adulting for a short while and go selfie crazy. 
Want some sparkle and Glitter added to your event ?
Let's face it everyone loves to shine! At no extra cost our glitter artists will adorn your guests with body and face glitter of the highest quality. It is crystal clear why our Glitter Bling Boutique is in such high demand as this latest trend take's the Glam girls and Gorgeous guys of the corporate scene by storm adding that extra touch of glitz to an already incredible event.
Roving Acts and Entertainment
Jelly Kelly and the Jelly Beans gang are not alone. Not only does Perth Party Time have the an incredibly silly clown, Jelly Kelly and a marvellous magician, Count Glennybean  but theres also the wonderful, very talented and simply beautiful, Whimsical gang. Our entertainers are on hand to brighten up, create atmosphere and completely wow your guests and crowds. Why not invite Arora the Mermaid to your event and her pirate companion. Or our cute fairies and Elves, are a perfect addition to your Christmas celebration. 
Clowns are a cherished and timeless form of entertainment and here at Perth Party Time we have broken the mould and put a new spin on these misunderstood performers. The Jelly Beans will bring warmth and smiles, fun and laughter plus they will entertain both young and old in a truly unique fashion. Jelly Kelly and Mr Glennybean along with Baby Louie and their bubble propelled pram will roam the site and sprinkle the party goers with more than just joy as Jelly Kelly has her own mobile Glitter bling boutique. Who doesn't love to sparkle. 
Clowns have received a bad wrap over the years however our clowns are definitely not scary but loved by all for their warm personalities, silly behaviour, bright colors and versatile nature these red-nose friends will blend into any public event.
Disco Production WHAT' INCLUDED:
Travel of up to 30 mins. (there is a small fee for extra distance)  
We are flexible with times depending on the type of event however, we will require some breaks.
Two Adult Entertainers/ Hosts/ MC.
High Tech Disco Lighting/ Sound Systems and smoke machine.
PA System and wireless microphone.
Hundreds of fancy dress items and accessories including full body costumes.
Glitter Bling Boutique  
We require a small nonrefundable deposit with a booking to secure your date and time. 
Roving Acts WHAT' INCLUDED:
Travel of up to 30 mins (there is a small fee for extra distance)  
We are flexible with times however on average we rove for  2 – 3 hours and due to our high energy entertainment will require some breaks during our sessions.
Two adult Clown entertainers
PA System and commercial bubble machine and various props including balloons, puppets, costumes etc
We require a small nonrefundable deposit with a booking to secure your date and time.