Princess Birthday parties
Tell us which princess is your child's favourite. Which movie has been watched so many times that even daddy knows the words to all the songs.

Here are just a few of our most desirable princesses.
The Glass Slipper Princess
The Rose Princess
The Ice Princesses
We have a beautiful singing Princess

We at Perth Party Time want to create magical fairy tale moments for your little princess. Let us bring the Dream to life and spoil your pretty in pink Angel with our classical themed princess parties. 
We have options to bespoke the perfect girls birthday party and extras at no extra cost (just call to find out more about our delicious extras).
Our packages include everything for the ultimate girly girl, choose from these packages….
Arts and Craft Party Party
High Tea and Games
Princess Karaoke 
Deluxe Princess Pamper Party
Mini Princess Disco Dance Party 
While most princesses love to sing and dance some are head over heels for all things Arts and Crafts. If this is more your daughters pleasure ask for our….. Princess Create and Play Tea Party Package. No fuss or Mess Mum's.
Or, If your little Angel is into being pampered then ask for Our Princess Pamper and Play Tea Party package. We will bring our beautifying kit. Which includes everything from our Glitter bling Boutique, plus all the latest natural lotions, potions and polish.  
Always included are our fabulous high energy fun party games and quality costumes. Danielle Crook
Wow I have no words how amazing Perth Party Time is! Thank you for giving my daughter a magical 3rd birthday. The kids all had the best time and were so entertained!! Kelly is the most incredible lady I have every dealt with. Thank you from the bottom of my heart for everything today! Samara Hartmann
Today we had 2 princesses plus Spider-Man from Perth Party Time come to my daughters princess party Cinderella and Belle where amazing there dresses where stunning, my daughter and her friends loved all the activities. I'm so blown away by the amount of equipment they brought and how much they squeezed in to the party. spider man was so good all the parents laughed and enjoyed watching him roll about as much as the kids did, and the adults got to relax and enjoy a wine whilst the kids where entertained. I highly recommend Perth Party Time, we shall be seeing theses guys next year definitely Christian Lintag
These guys will make your event a memorable one. Our guests had a great time and to this day, I am still receiving comments on how great our party was. I would have no issues recommending these guys to any of my friends and family. The event was full of energy and laughter!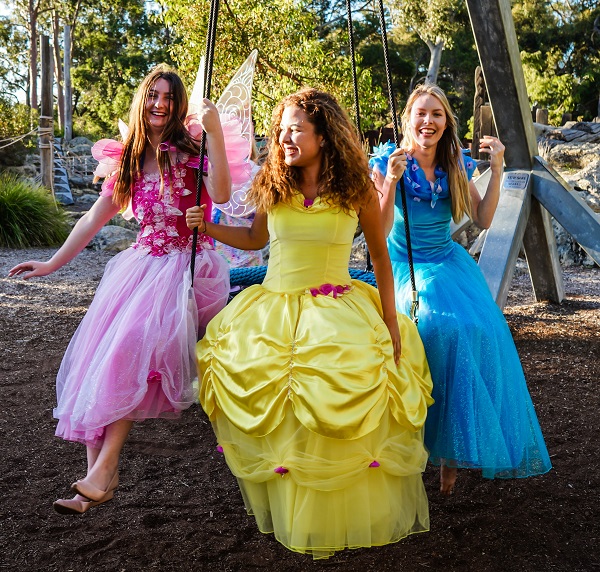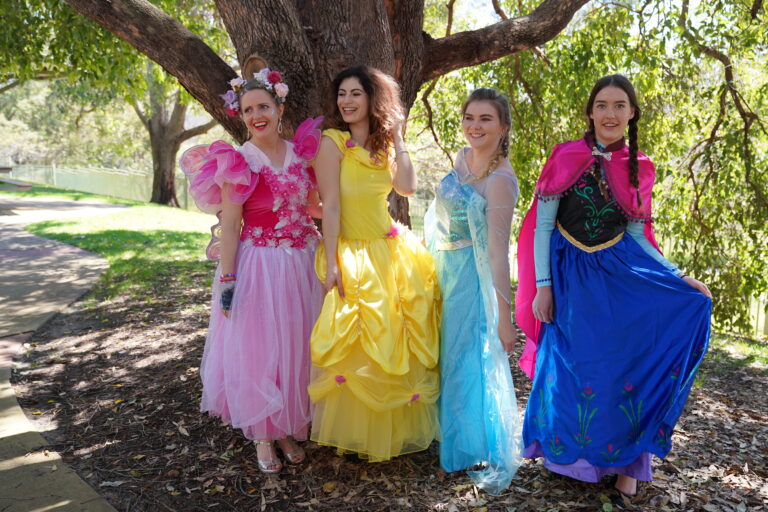 Travel of up to 30 mins, there is a small fee for extra distance see

FAQ 

Set up time of approximately 20 minutes (which is usually done prior to guests arriving.)
Option 60 or 90 minute Party
Professional Princess Entertainer
Music and audio system
Commercial Bubble Machine
Face painting
Children's Karaoke Fun 
Boxes of dress up materials and costumes
Beauty and Pampering Products
Games full of Fun and laughter.
Working with Children Certificate
We require a small nonrefundable deposit with a booking to secure your date and time 
WE CREATE MAGICAL MEMORIES