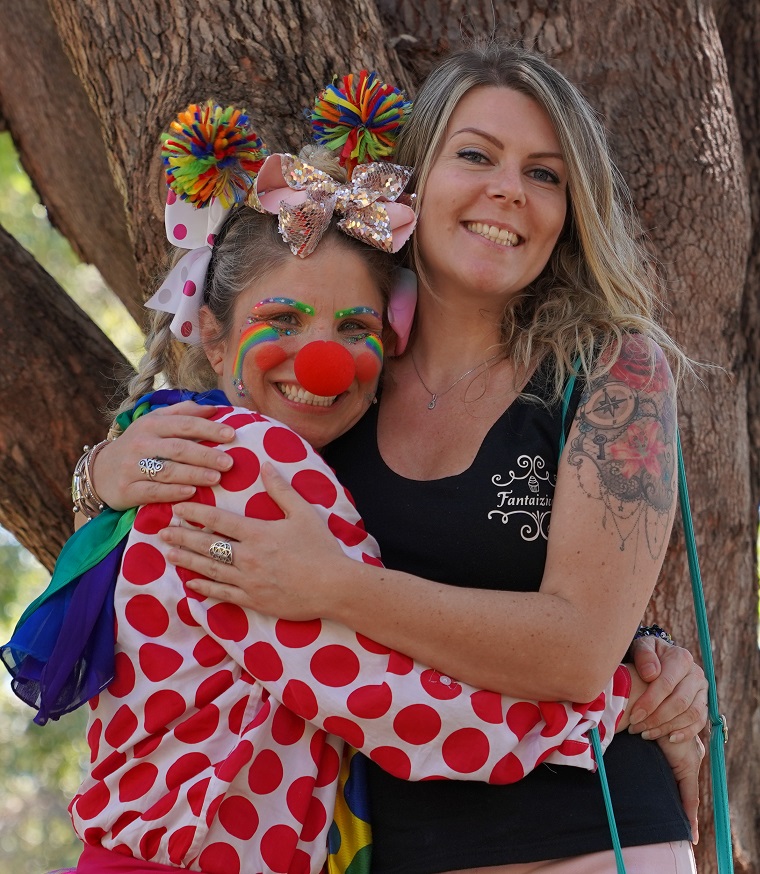 Once upon a time there was a little clown that loved to eat cake and a gorgeous french Cake maker, who's cake art was so incredible it was almost to good to eat. Fortunately everything she made was edible art and so begun a truly match made in heaven. This is the tale of Jelly eats cake. 
An interview with Sarah Valette the owner of Fantaziecake. Perth #1 Cake Maker, Cake Designer and creator of world class Edible Art.
Jelly Kelly got straight down to business. I wanted to know all about Sarah and Fantaziecake. I had heard lots about her cake creations from the mum's and brides of Perth they have been singing her praises at the children's birthday parties and events i attend, and i could not wait to try some yummy cake. I was not disappointed. Here's what i found out about the beautiful, smart and very talented Sarah Valette.
How long have you been cooking, baking and cake designing?  I have cooked forever, i have always loved to cook and i especially love to cook the delicious treats that make people smile and feel comfort when they eat them. In France we mainly bake tarts and pastries, cake decorating and design is very new. I started decorating in 2013 and my business has been running for 3 years.
Do you have a favorite TV chef? I never watch TV. When I'm not baking and designing cakes I love to socialize with my friends, gox4 Driving along the beach and I'm a passionate scuba diver. Perth and Australia is a great place to enjoy all my favorite activities and things. 
What is your favorite cake and whats your specialty? Vanilla Bean cake is my personal favorite and i have my own secret recipe which enhances the incredible flavors of the vanilla bean. Jelly Kelly gives 100% approval, its delicious.
What is in trend currently? Fault line cake is the most fashionable cake at the moment.
How long does a cake take from start to finish? The longest  cake I ever worked on took more than 20 hours. It was my Pixar/ Disney 3D UP cake and it took more than 22 hours it was a masterpiece and actually flew, well at least floated !
What is the average cost of a cake? My cakes range from $100-$1000.
What is your proudest moment or favorite cake of all time? For me its more about the decorating, the creativity and design. I love to create beautiful, cute and spectacular cakes which are lots of hard work. Earlier this year i made a Bambi cake it was very cute.
How much notice and time do you need? I need at least 2 months in the summer and as little as 1 month in the winter, depending on how busy I am. But summer is wedding season and I get booked out fast.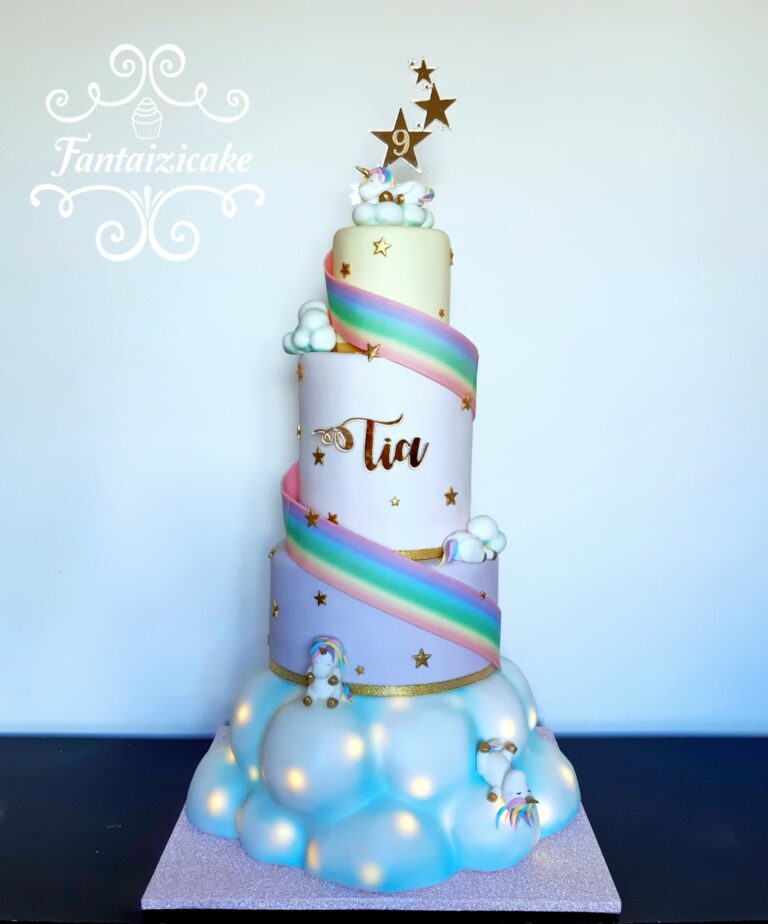 Please tell me how you would describe your work and why are you so talked about? What makes you so unique?
Each cake I design and bake is an original. I never bake 2 the same. Every piece of the cake, each tiny detail is edible. I find it exciting to be challenged and make everything edible art. I spend hours and hour researching. When it comes to the dimensions of each character or object I am replicating and methodical in my design and perfection is my desired outcome. For me a 3D cake is a work of art. When I made my Geode cake I grew my sugar rocks and crystals. It was painstaking but worth the time.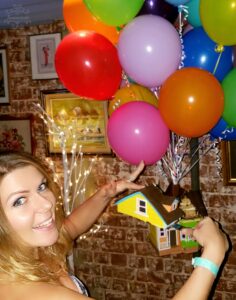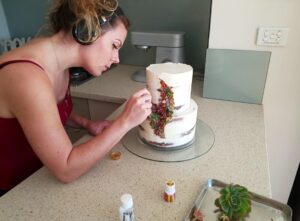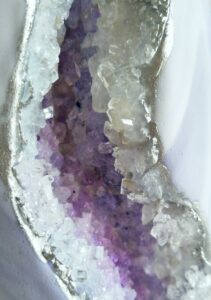 I also discovered that Sarah now runs cake baking and decorating workshops here in Perth. I had a really fun afternoon in Sarah's kitchen, she was welcoming, funny and of course a creative genius. Together we munched on her delicious cake and talked about our love of parties and Perth celebrations. 
Contact Sarah to find out more 0476792043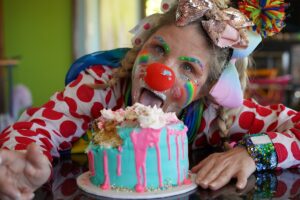 Sarah has baked for the Perth Party Time Muffins Kids Club and has baked for Kellyjoy personally. Sarah recently told me she is creating something new and very exciting and rather different. Hold on to your hats Perth Mum's this French beauty is an incredible addition to the Perth Party scene.